Check Out Our Events Schedule!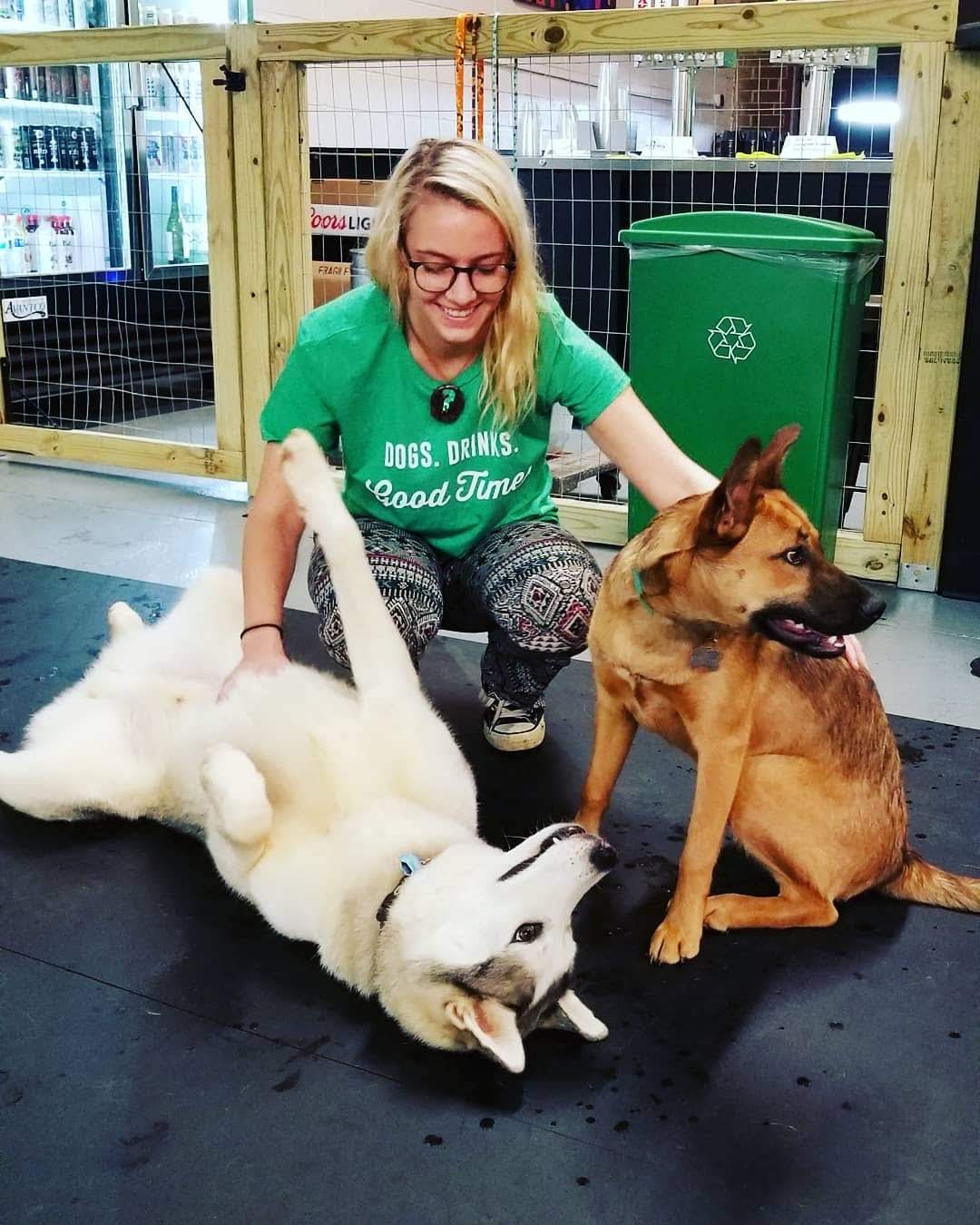 Dog Park and Pub? Yeah.
You Read That Right!
We've got 10,000 sq feet of space for pups to run and play off-leash under the supervision of our dog park staff. We screen every dog who comes in, making sure they're up to date on Rabies, Distemper, and Bordetella and that they're fixed if over 1 year old.
We're a community of like-minded dog owners who value a safe, clean, fun place to spend time with their dogs. Plus, we host a number of events from breed takeovers that benefit non-profits to puppy prom, Harry Potter's Birthday, trivia nights, pool pawties… there is always something going on at Doggos!
We love beer, like REALLY love beer. We've got a big selection of local and craft beer, wine, hard cider, and hard seltzers. Plus, some mixed drinks and boozy snowcones and hot cocoas (yass) and we've got a yummy lineup of non-alcoholics like cold brew coffee, hot chocolate, ice cream floats, and flavored lemonades.
Helping organizations that make a difference for dogs in our community is a huge part of what we do. We regularly donate a portion of our proceeds and host fundraisers, meetups, and events benefitting local rescues and non-profits like Guilford County Animal Shelter, the Humane Society, and SPCA.
Grab a Membership for You and Your Doggo!
The Latest Insta Posts from Doggos
Sign Up For Our Mailing List